Kazerella
King Snake Admin





United Kingdom
1512 Posts

Posted - 21/02/2009 : 17:57:52


---
Fitted a new heat lamp tonight and thought some might find it useful...
What you need
1 ceramic or infrared bulb
2 ceramic/porcalin bulb holder (plastic ones will melt with ceramic bulbs)
3 2 core power cable and plug long enough from viv to stat
4 thermostat,preferbly dimming or pulse prop for ceramic heaters
5 most imortant,protective cage for bulb
6 cordlees drill/small electrical screwdriver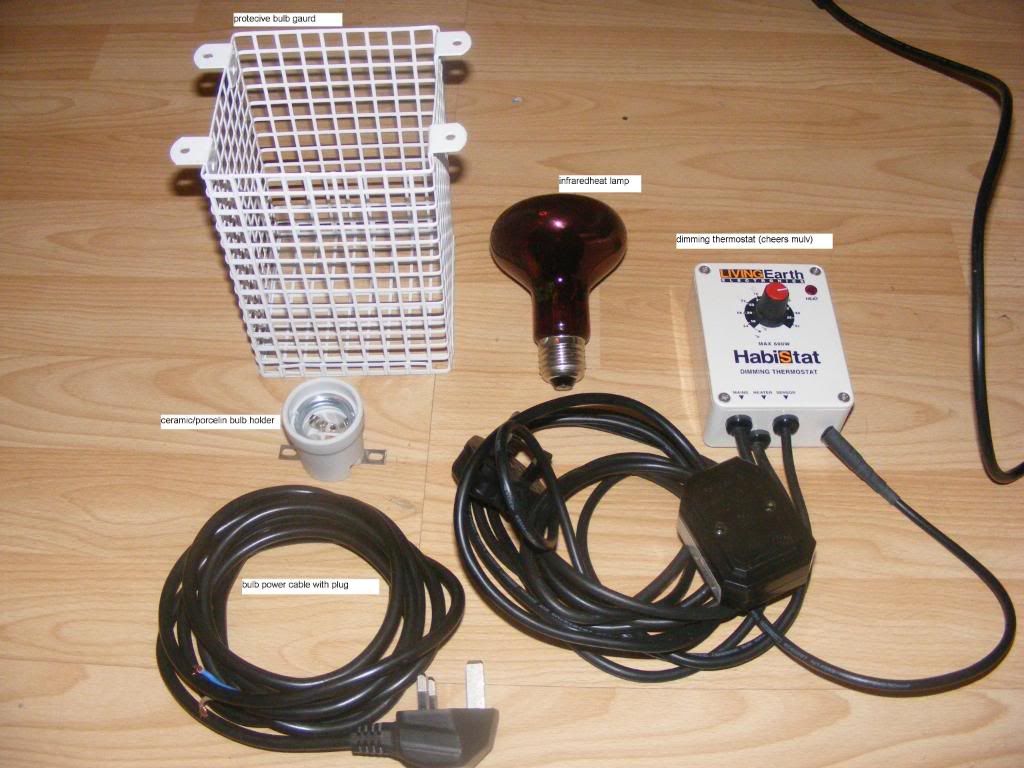 start by drilling a appropiate size hole for the 2 core cable to enter the viv.




Then before connecting to the bulb holder thread it through a hole in the bulb cage and then connect.




Then fix in place at the warm end of the viv.




Connect the bulb then fix the gaurd in place.





Lastly postion thermostat probe under lamp,you can have this lose on top of substate or fix it as i have.




plug the bulb into the socket from the stat,place thermometer next to thermostat probe,fire it up and adjust stat accordly.

Jobs a good un.


---