Kehhlyr
The Resident Loon




United Kingdom
511 Posts

Posted - 26/03/2011 : 19:36:42



---
I have several vivs and a stack, so buying multiple lights and guards for each one (purely to see the snakes, not for heat) would not have been cheap. So I decided to try a way to do it that was fairly cheap and easy to do.
What follows is how I did it:

First off, I got my cheap backside down to B&Q and bought one of these: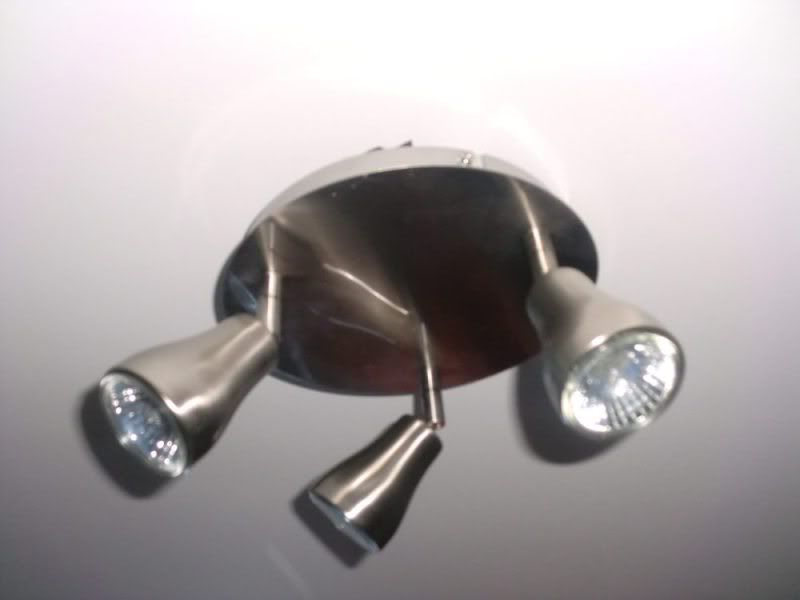 Linky to lights at B&Q

Hand modeled to show size: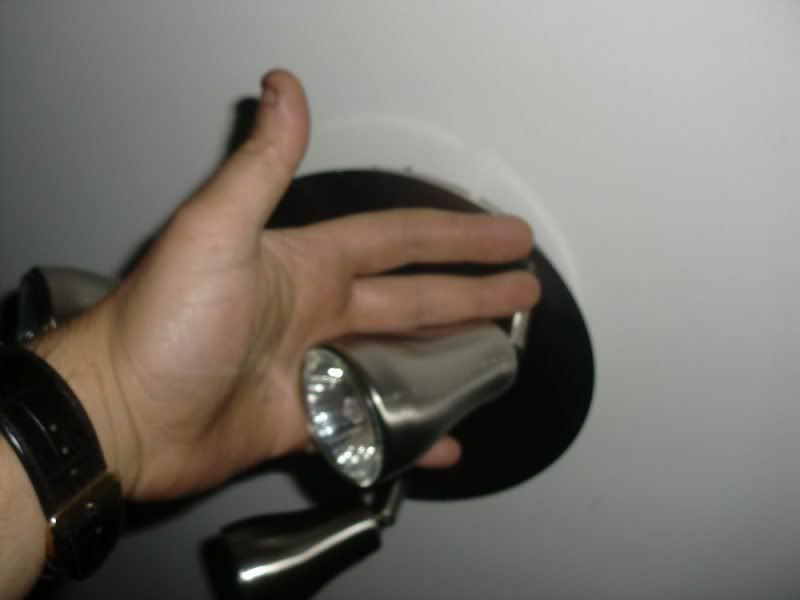 I dismantled the unit (pliers and small flathead screwdriver required) and drilled holes into the side of the vivs that were 4mm smaller than the thread on the tube on the back of the housing, then inserted the fitting:



I purchased some LED GU10 bulbs from online: EBAY linky for bulbs


As you can see, the entire 1.2 watt power, Marty mcfly would need the combined power of millions of these to allow full functioning at 88mph..
1.2 watt also means less electric used. (woo).

If you have a looky about online then you can get coloured LEDS or changing coloured ones for that disco effect that all snakies love.

The bulbs when running for several hours generate very little heat: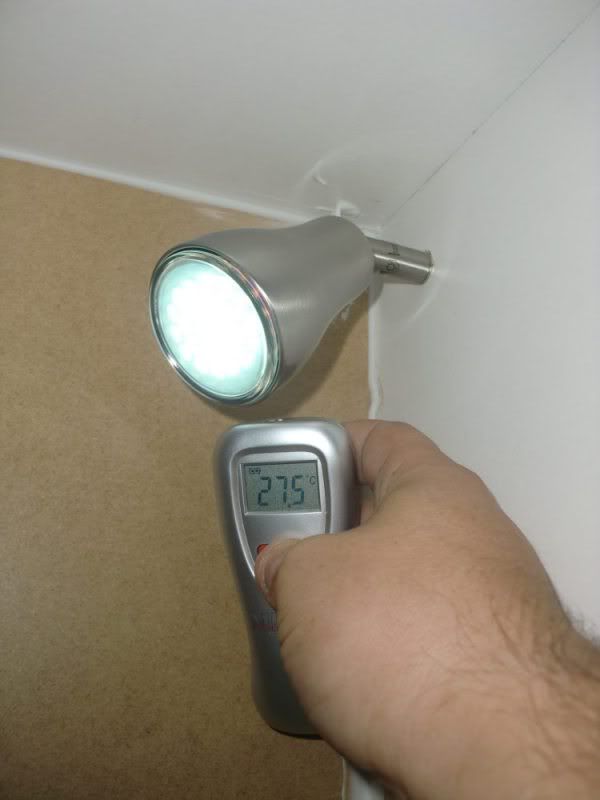 So therefore I saved on having to buy guards.
HOWEVER this doesn't mean they are safe, they still have small holes on the back of the fittings, which if a snake poo'd on then it could go into the fittings. So guards are still recommended, but not a necessity like normal bulbs (even energy savers).

After adding the cables to the other side (externally on the vivs) and sticking a plug on, I ended up with this: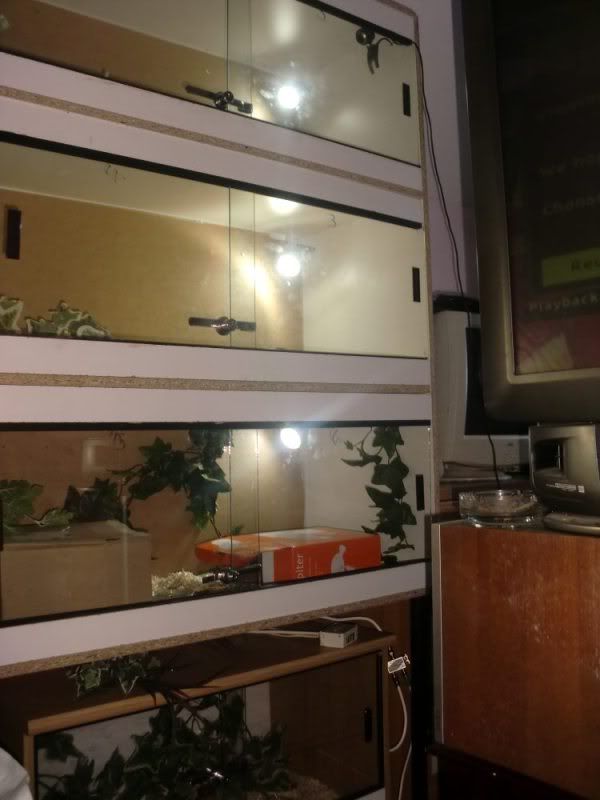 As you can see, they give off plenty of light but nearly no heat.


As an addition, the plate that the lights were attached to got screwed to the side of my stack, as it's metal my magnetic IR thermometer is always handy too.




These are the bulbs that come with the units, they're normally dichroic reflectors, VERY dangerous to use in vivs without guards as the light fittings temps measured in exactly the same place hit the 90c mark within minutes.


Make sure they don't get used in the fittings with the snakes in, EVER. Not even with a guard IMO as it's just far to risky to have something that hot inside a wooden viv.

For those that might not need the 3 piece light fitting, I also bought this: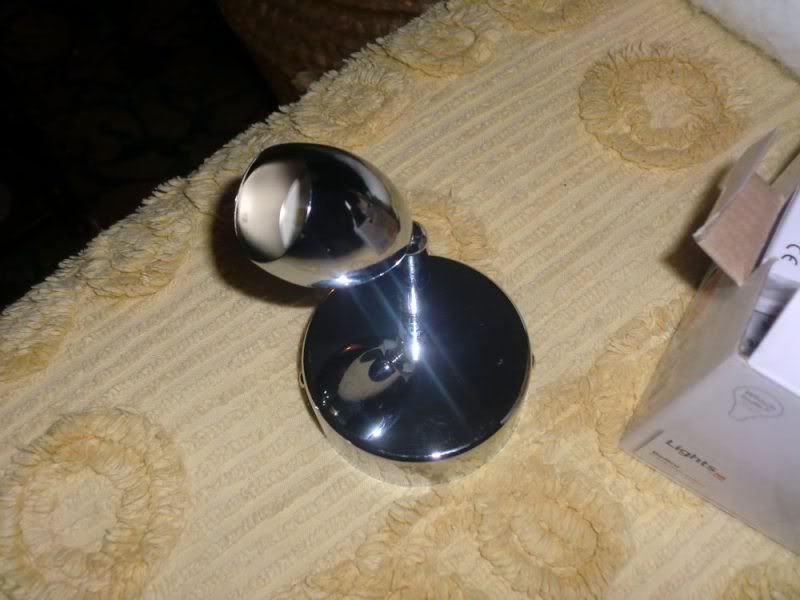 For another viv, to have the same LED bulbs go in.
B&Q linky


Total price for 3 piece fitting and 3 LED bulbs was 17 quid.
I managed to pick up a few LED bulbs on ebay for a few quid for half-dozen, but I also bought some in B&Q that were 12 quid for 2.
So the option of where to get the bulbs would be down to you.
Single light fitting plus single bulb from ebay: just over 8 quid.

Obviously you'd need to be capable of adding extra mains voltage wire onto the back of the fittings, plus a plug.
But cost wise, is the cheapest I've found for multiple vivs.

---
-=Kehhlyr - The Resident Loon
SOME OF MY ANIMALS


---
Edited by - Gmac on 07/04/2011 00:11:16
Kehhlyr
The Resident Loon




United Kingdom
511 Posts

Posted - 26/03/2011 : 19:42:28



---
Some of the linkys don't work now, but do a search for 'spotlight' on B&Qs website and it'll bring up about 150 different type, get it to change listing by price (low to high) and you should find single spots for about 4 quid, triples for about 10 quid.
---
-=Kehhlyr - The Resident Loon
SOME OF MY ANIMALS